LIFETIME HOUSING & HEALTH CARE FOR CATS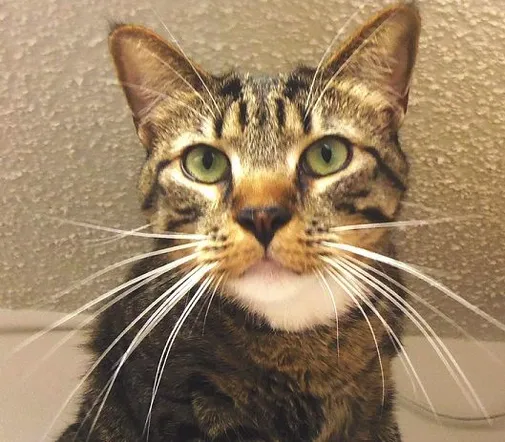 Guaranteed care if your illness, disability or death leaves your cat alone
What is the LifeCare Program?
Luxury cats-only living for the remainder of your cat's healthful life. Lifetime veterinary care and treatment including weekly vet visits, annual physical examinations.
Health maintenance diets, needed medicines for any ailments that may develop, such as daily insulin injections or fluids for kidney failure.
Stimulating feline environment with playful catwalks, music, bird-watching and ots of love. Peace of mind for the cat lover who can no longer care for their precious pet.
How can I assure my cats will get care when I'm gone?
Through thick and thin, Fluffy has been there. When your human companion didn't understand, your Fur Person came through, purring all the way. Whether you were recuperating from a bad day at the office or a hospital stay, Fluffy was there to rub against your leg or curl up on your lap.
What if you weren't there to remember there's only one kind of food that will do or that naps are best on the newspaper you are currently reading?
Now there is the California Cat Center's LifeCare Program that will assure your fur person a life of attention and luxury if you can't be there yourself.
How does LifeCare work?
After you or your advisors have inspected California Cat Center and decided you would like space reserved for your cat in the LifeCare Program, you will enter into an agreement and provide a non-refundable registration fee of $600. You will then arrange with your family and/or estate planning professionals how the LifeCare Program will be funded.
Your cat then comes to live in the luxury accommodations of the cats-only resort at California Cat Center. First, your fur person will receive a complete physical examination from a veterinarian and will get any needed treatment, including a nutritional analysis to make sure your cat gets a diet tailored to health and long life. Your cat will then be matched with others of similar characteristics to assure any roommates are suitable matches. Then, your cat will live out its life in luxury.
How can I be sure care will continue?
You appoint an Auditor and an Alternate Auditor who will have the right to visit your cat and inspect the Center to assure all is well. Either you or your Auditor will have the right to make sure your pet is pampered as agreed.
Can I reclaim my cat?
Absolutely. For example, if you enroll your cat because you are ill and regain your ability to care for your pet, California Cat Center. will be sure your cat comes home to you.
Will my cat be adopted?
The LifeCare Program is designed to provide a comfortable, luxury retirement for your cat for the remainder of its life. Although we are not an adoption agency, we occasionally find a family that can provide the right home for the right cat. However, no LifeCare Program cat will be placed in a home without the full prior approval of you or your appointed Auditor.
What is the cost?
Each cat lover who registers with the LifeCare Program may negotiate their own contract, based on the health and life expectancy of their cat. Contracts may be negotiated for specific cats or for any cat that may be owned at the time of death. The cost will vary, depending upon the conditions that initiate enrollment. You may enroll your cat if you become ill or disabled. Or, your cat's enrollment may become effective on your death. To assure the ultimate in luxury for the duration of the cat's life as well as premium veterinary care, the basic fee is $8,500 per year of the cat's life expectancy. California Cat Center considers the average life expectancy of a cat to be 16 years.
How can I pay?
You can pay for the LifeCare Program in any manner you choose. You should discuss which funding method is appropriate for you with your personal and trusted financial advisor and/or attorney. It is important to get financial advice from qualified and disinterested parties so that you are assured the advice is competent and unbiased. California Cat Center. is prepared to consult with attorneys and accountants as well as individual cat lovers to assure that a funding plan is developed that is equitable, fully disclosed and developed to assure your wishes will be properly executed. Some options to consider and discuss with your advisors:
Life insurance. You may make California Cat Center. the beneficiary of a life insurance policy to allow funding of pet care upon your death. This will assure no heirs are denied inheritance.
Annuity. If your own circumstances, illness or disability prompts your pet's enrollment in the LifeCare Program, you may wish to investigate an annuity that would pay benefits in the future.
Automatic periodic payments. You may arrange for automatic withdrawals from credit card, debit card or bank accounts to guarantee the care of your pet.
Pet trust. You may establish a trust to care for your cat upon your death or disability. The person you entrust to carry out your wishes may be instructed to enroll your cat in the LifeCare Program.